Apartment Construction
Gypsum Systems specializes in apartment building construction in Buffalo, NY and the nearby areas in Western New York. Founded in 1975, we are a dedicated team of apartment contractors focusing on timely project completion in a coordinated manner. Working in Buffalo as an apartment construction company, we have developed our expertise to fulfill our clients' needs.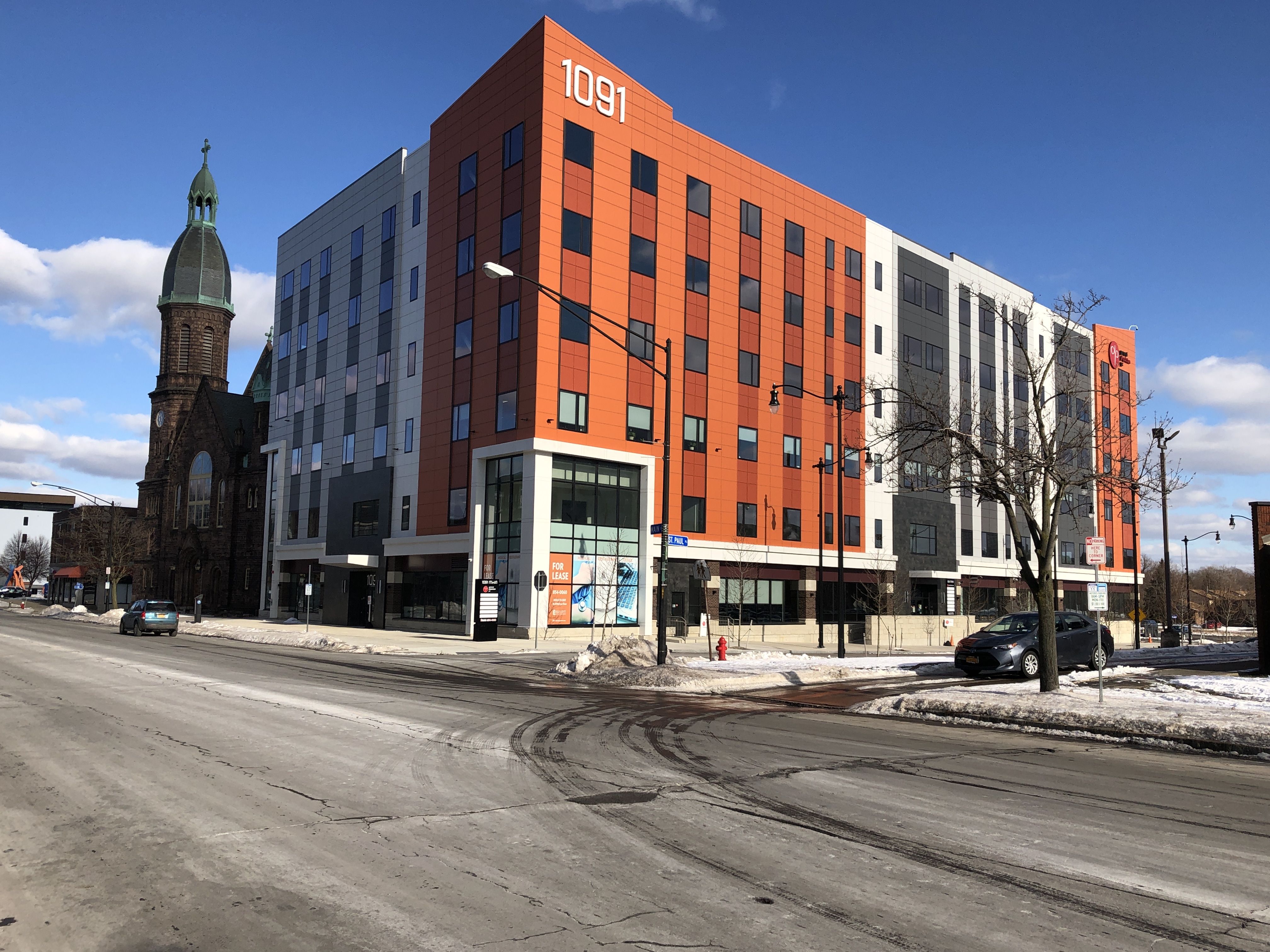 We have successfully completed many projects that required high-end craftsmanship and custom fabrication in historic restorations. View our completed projects.
Why Choose Gypsum Systems For Your Apartment Construction?
We focus on providing the best-in-class apartment construction in Buffalo, with specialization in light commercial interiors and exteriors.
As apartment contractors, we ensure to take care of all the construction steps from beginning to end with a special emphasis on gaining higher customer satisfaction.
We take pride in being one of the largest apartment construction contractors in WNY.
We offer a safe working environment for all our employees with a professional atmosphere.
We collaborate with all trades to provide the best project outcome in the allotted timeline.
Our team offers a combined experience of 130 years experience working on construction projects, requiring a steady workforce.
We have completed many complicated and demanding apartment construction projects in the stipulated time and budget without any extra overhead charges.
We provide an equal work opportunity for all our employees.
Certifications:
The approved applicator of Isolatek's International fire protection
Insured and licensed applicator of EIFS
Certified Nichiha installer
Air barrier association of America (ABAA)
Apprenticeship programs:
As a part of the local effort to educate inexperienced employees with our NYS DOL approved Certified Apprenticeship Carpentry Program, we at Gypsum Systems LLC believe in educating and training all our employees to provide high-quality services. Since the program's initiation in 2003, more than a dozen GypSys sponsored students have graduated from our apprenticeship program and made successful careers in the apartment construction sector.
Find out more about our apartment construction projects and other services by contacting us directly!